Paula Rudberg Lowe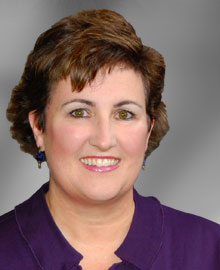 Make Your Mark in Publishing
Paula Rudberg Lowe, owner of Expressions Media, LLC, discovered her love for journalism and the love of her life at Highline College. She now publishes one of the premier wedding magazines in the Northwest. When Paula arrived at HC to begin her transfer degree, she found her niche serving as a contributor and features editor for the Thunderword newspaper and in her writing courses.
"I really enjoyed working for the Thunderword because we had a strong team of writers, designers and editors," says Paula. "I learned basic newspaper layout, good journalism practices and how to meet deadlines. I carry with me all of these skills today, using them in my daily work."
Paula graduated from Highline in 1976, and continued on to obtain her bachelor's in Communications from Washington State University. Following graduation, she returned to HC to work in Student Activities and Special Events. It was then that she met her future husband, Daniel Lowe, who was an accountant in the HCC Business Office.
"I'm proud of my abilities to adapt to the latest technology through the years," she says. "At first I learned to write stories by hand, then by typewriter. Ten years later, I wrote stories on a computer and soon after I was producing newsletters, publications and now a magazine."
Paula currently owns Expressions Media, LLC, the publisher for South Sound Wedding & Event magazine, which shares real northwest wedding stories and planning tips and is distributed throughout western Washington. South Sound Wedding & Event also hosts three wedding shows and numerous wedding workshops annually, as well as a website that serves as an online resource for everything wedding for engaged couples in the South Sound.
Highline inspired Paula to pursue her love for journalism and helped her develop the skills she needed to succeed. Let Highline help you make your mark.