Ann Rule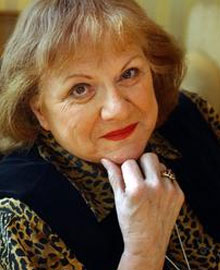 Ann Rule was an internationally acclaimed author, primarily known for her crime novels. Rule was not what most people think of as the "typical" Highline College student. She came to Highline two decades after earning her Bachelor of Arts degree in creative writing at the University of Washington, minoring in criminology, psychology and penology. She attended Highline to take police science-related courses in the Administration of Justice program.
Rule has published 33 books and over 1,400 articles in national magazines, and many of her books have appeared on bestseller lists. A number of her books have served as films and television miniseries. Small Sacrifices, produced as an ABC miniseries, was nominated for Emmy and Golden Globe awards, and won a Peabody Award. Rule was also a sought after television talk show guest; a lecturer; as well as an adviser and instructor for local, regional, national and international agencies, colleges and organizations. She testified twice before United States Senate Judiciary sub-committees in Washington, D.C. on the subject of Victims' Rights and Serial Murder.
Ann had a Bachelor of Arts degree, from the University of Washington in creative writing, an Associate of Arts degree from Highline College and a Master's degree in compassionate letters from Willamette University. Ann was a Des Moines resident for 26 years and three of her children have also attended Highline.
Ann passed away in July 2015 at the age of 83.