Josh Fuller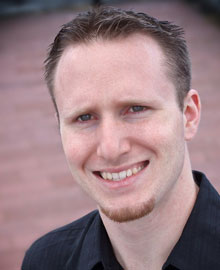 Let Highline help you make your mark
Josh Fuller's dreams of pursuing a career in engineering didn't always seem so attainable. Following high school Josh struggled financially, making attending college seem out of reach. While maintaining a full-time job, he applied to Highline.
Josh was awarded the Des Moines Rotary Scholarship, which enabled him to dedicate himself to his studies and start building his engineering experience. "With the help of the Foundation office, scholarships and financial aid, I was able to pursue my goal of attaining a college education without worrying about the financial burden," said Josh.
Josh completed his Associates of Science in engineering in 2011. He was accepted in the highly competitive chemical engineering program at the University of Washington, which awards approximately 60 degrees per year. He completed his Bachelor's degree in 2013. The Highline Foundation and STEM program prepared Josh to take the next big step towards his engineering career.