Joseph Burnett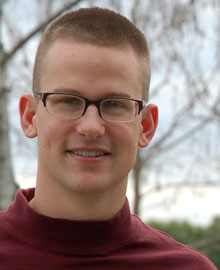 Make your mark in world of technology
Joseph Burnett, currently a software development engineer at Amazon, began his education at Highline College. A former U.S. marine, Joseph started at Highline unsure of where a college education would lead him. He soon learned that he had the potential to transfer to a first-rate university and achieve more than he ever imagined.
Joseph joined the Highline Honors Scholar program, where he found the challenging curriculum and the Highline faculty inspired him to pursue his goal of attending a top university. "The courses encouraged a sense of curiosity which is the hallmark of a good engineer," said Joseph. In early 2008, he was named a Jack Kent Cooke Foundation Undergraduate Transfer Scholarship winner, a national award that provides up to $30,000 a year for up to three years of educational expenses.
Joseph transferred to Tufts University in Massachusetts, where he graduated with high honors in 2010 with a degree in Computer Science.