Sherill Miller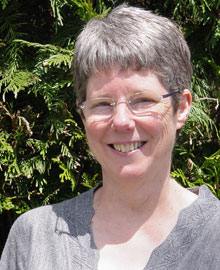 Sherrill Miller has ventured down many avenues since leaving Highline in 1975. After graduating from HC with honors, she continued her education at UW earning a BA degree in sociology with a minor in education. Sherrill began a teaching career in elementary education and stayed for 25 years!
By this time, Sherrill and her husband had also embarked on a winemaking adventure and won many professional awards at their winery, E.B. Foote, in Burien. Upon the death of her husband from Alzheimer's disease, Sherrill became involved in charitable giving by donating more than $100,000 in proceeds from her wine, Remembrance, toward Alzheimer's research. She now continues to make her mark at The Mark Restaurant in Burien by choosing wines for local clientele.
Highline's 2012 Distinguished Alumni recipient, Sherrill Miller, also devotes her time to local community organizations such as Discover Burien, the Burien Economic and Development Partnership, and the Exchange Club of Highline.