Deborah King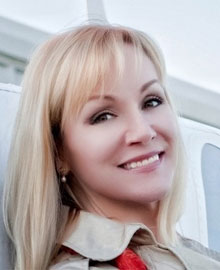 Deborah King - founder and president of Final Touch Finishing School in Decatur, Texas - is the 2010 Distinguished Alumni Award winner for her work raising civility awareness around the globe.
King has more than 30 years of experience in the etiquette and image industry. She teaches students around the globe how to evaluate social and business situation and how to respond appropriately based on cultural considerations.
"She has donated countless hours of training to various non-profit organizations with a focus on image development for the underprivileged and abused of all ages," said HC Foundation President Lori DeVore, who nominated King for the award. "I have seen her work increase the self worth and confidence of countless students."
King is the chair of the Association of Image Consultants International (AICI) Global Civility Awareness Proclamation Project, an international effort to raise awareness of the decline of civility. In addition, she was named the National Association of Professional Women's Executive and Professional Woman of the Year for 2010-11.
King credits Highline and her mentor, former Highline Professor Dr. Robin Buchan, for helping her on the path toward success.
During her time at Highline, she began developing a program aimed at helping youth in life and social skills. She decided to start the Final Touch Finishing School, originally located in Seattle.
"The range of courses offered by Highline provided me with the tools I rely on every day. I am especially grateful to Dr. Robin Buchan. His standards were high and he gave life to every subject he taught," King said. "His leadership inspired me to press on and reach for my dreams. It is my goal to do the same for the students I interact with today."
In addition to graduating with an associate's degree in television production from Highline in 1991, King's training includes: Emily Post Institute in Burlington, VT; the Protocol School of Washington in Washington, D.C.; Conselle Institute of Image Management in Provo, UT; and the International Association of Protocol Consultants; and Officers Executive Etiquette Education in Washington, D.C.