William Perry Baker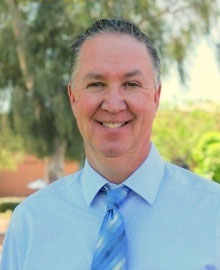 William Perry Baker, Ph.D. is a science professor and academic dean at Arizona Christian University. Dr. Baker graduated from Highline College in 1980. He then earned his bachelor's degree in microbiology from the University of Washington, master's degree in education from Grand Canyon University and Ph.D. in zoology from Arizona State University. His areas of expertise include genetics and science education.
Dr. Baker is the author or co-author of 31 articles in a variety of journals including: The American Biology Teacher, The Science Teacher, Science Activities, Science Scope, The Journal of College Science Teaching, Journal of Research in Science Teaching and Professional Development in Education. He has supervised 12 postgraduate and 21 undergraduate research projects for medical and science students including projects of seven students who received grant funding. He has given numerous regional and national presentations, as well as two invited international lectures.
Dr. Baker has served on the Board of Directors for the Arizona Alliance for Science, Mathematics & Technology Education and as board member and president of the Arizona-Nevada Academy of Science. He was editor of the, Journal of the Arizona Nevada Academy of Science, from 2006-2008.
"Highline provided me with an excellent foundation for a successful university transfer and facilitated a lifelong interest in intellectual achievement," said Dr. Baker. "I began at Highline by taking Lance Gibson's 'How to Survive in College'…it must have worked!"